Computer Setup Services - Home and Office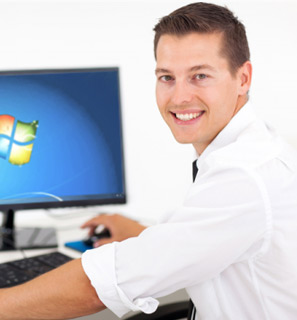 You have purchased a new computer and now you need it set up. Nothing beats having your computer set up properly right out of the box. Rockland County Computer Services has the solution for you! We come to your home or office and set up your computer(s) the way that works best for you and your work environment. With our services, you can sit back and relax while we set up your computer(s) and connect them to all of your devices, including printers, scanners, mobile devices, etc.
Transferring The Data From Your Previous Computer
One of the most common services we provide along with our computer setup services is data transfer. There is a good chance that you will need some (or all) of the files that you had on your old computer. No problem! We can transfer the data from your old computer to your new one for you. We will make sure that your data ends up in the right place so you can enjoy peace of mind knowing that all of your original files are still accessible to you. Some of the most common items we transfer are the documents folder, pictures folder, music folder, downloads folder, Quickbooks file(s), Outlook (emails, contacts and calendar) or other email client files, browser favorites, etc. We are happy to assist you with determining what files should be transferred to your new computer. Once your files are transferred, we can also assist you with a local or cloud based backup service so that you will never have to worry about losing your files due to hardware failure, viruses, and various other issues!
Computer Setup Services That We Provide (And More!)
The following are some of the computer setup services we offer. Many additional services we provide to our customers may not be listed below. If a service you are in need of is not listed here, please contact us at (845) 228-8226.
Physically set up your desktop or laptop
Configure your computer to connect to your existing wired or wireless internet connection
Connect and configure peripheral devices (printers, external hard drives, scanners etc.)
Optimize your computer and remove unwanted/unnecessary trial software
Transfer your files/data to your new computer
Make sure that Windows is up to date
Set up and configure your email account(s)
Install/update any software that you need to use on your computer
Install and configure antivirus software