DC Jack Repair and Replacement
What is a DC jack and what does it do?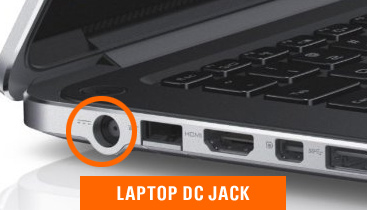 A DC jack is the component in a laptop that allows a power adapter to be plugged in, in order to charge and give power to your laptop. Quite obviously, this means that the DC jack is an extremely important component within laptops.
How can you tell if the DC jack is broken or not working?
DC Jacks go through an exceptional amount of wear and tear over the course of your laptop's lifetime. Each time you plug your power adapter into your laptop, you are applying pressure directly to the DC jack. Over time, this can cause the jack to become damaged or loose. When it is damaged, you will no longer be able to charge your laptop. This means that after your laptop battery's current charge depletes, you will no longer be able to use your computer. There are various signs that there may be something wrong with the DC jack on your computer, including:
When you plug in your power adapter, the adapter is able to move around more than usual
You can visually see that the DC jack has moved, or has been pushed further into the chassis of the computer
You have to "wiggle" the power adapter in order to get your laptop to charge
You have to hold the power adapter at a certain angle in order to get your laptop to charge
Visually, the DC jack looks different (a piece might have broken off)
If your computer has an issue with its DC Jack, we're here to help!
We have a very fast turnaround time for DC jack repair. Our customers can enjoy our FREE pickup and delivery service, included with every service we provide! Contact us today at (845) 228-8226, or via our contact form and we will gladly give you a FREE estimate.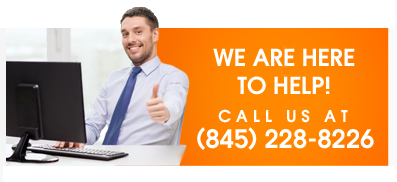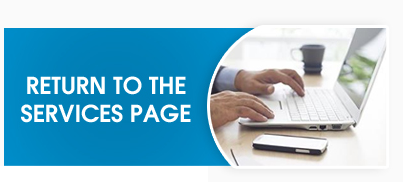 Google - Content provided by Scott Sobol | Visit us on Google+