Laptop Screen Replacement & Repair Service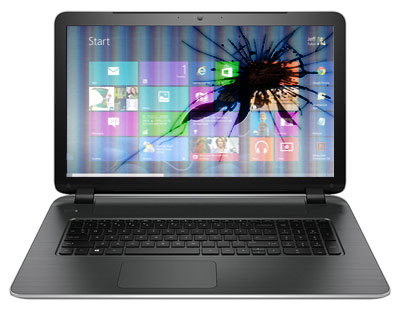 One of the most common repairs on laptops we provide is laptop screen replacement. While laptops offer many advantages over desktops (portability, less physical space required, light weight, etc.,) they are highly susceptible to screen damage. Every day, advances in technology are allowing us to make laptops with thinner, lightweight bodies and screens, and this means that laptop screens can be damaged by even the slightest bit of pressure.
Signs That Your Laptop Screen Needs Replacement
The screen is physically cracked or damaged
You may see discoloration on your laptop's screen
"Ink-blots" (dark spots) may be visible on your screen
Dead pixels appear when your screen is on
The Process Of Having Your Laptop Screen Replaced By Us
If your laptop has a broken (cracked, bent, completely dead, etc.) screen, contact us today at (845) 228-8226. With our FREE pickup and delivery service, we make the laptop screen replacement process easy for you! We come to your home or office, pick up your laptop, fix it, and return it to you with a brand new screen.
Turnaround Time For Laptop Screen Replacement
We understand that most people cannot be without their computer for a long period of time and that is why our team of expert technicians will quickly analyze your computer and have the repairs completed promptly. The turnaround time for our laptop screen replacement and repair service depends on the specific model of your laptop, however our services are generally much faster than the industry standard! We work extremely hard to give you quality services and quick delivery at an affordable cost.
FREE Pickup And Delivery
Our free pickup and delivery service is provided to all of our customers! Enjoy a hassle-free service experience as our technicians will pick up your computer from your location, deliver it after it is fixed, and set it back up for you. In some cases, we can provide on-site repairs, however this entirely depends on the servicing requirements of your computer. Call us today for a free estimate at (845) 228-8226.